Mechanical Engineering
Our mechanical team have extensive experience across a wide variety of project disciplines. They are capable of handling all aspects of any size project, from conceptual design through to construction management.
Our mechanical team provides expertise in the following areas:
Comprehensive HVAC design,
Passive and mixed mode design,
Laboratory and clean room systems,
Medical and industrial gasses,
Fume cupboards and dust control,
Due diligence inspections,
Condition audits,
Lodgment and liaison with local authorities,
Commissioning to ensure compliance with codes, client requirements, and expectations, and
Performance solutions for commercial kitchen ventilation and carpark ventilation.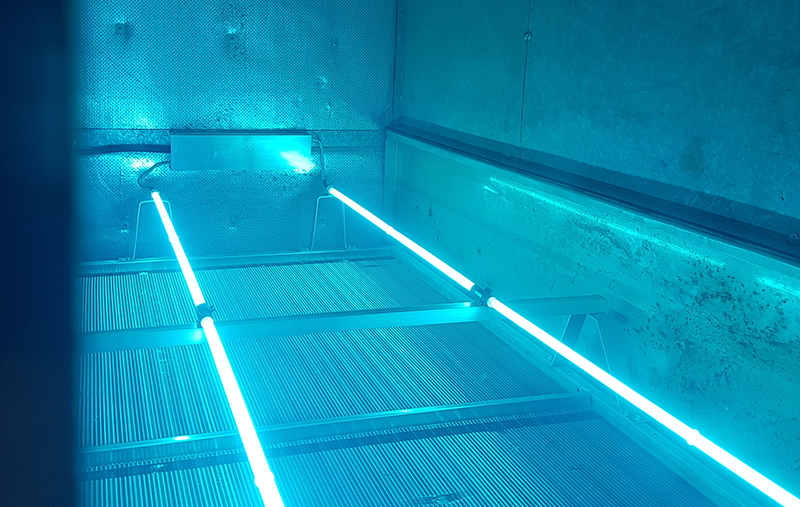 These are some UV lights in an air handling unit. The purpose of the lights are to prevent mould and bacteria buildup, and to disinfect the air prior to being sent out into the ducts around the building. This provides safer, cleaner air for the inhabitants for a longer time than those without the UV lights.