SEED Engineers
Providing proven sustainable solutions that are not only environmentally friendly, they also save you money, time, and energy.
Why Consider SEED?
SEED Engineering understands the value of innovation with practicality. Our team of experienced and highly qualified engineers provides high-quality, affordable, innovative, sustainable design solutions for all types of projects and building systems.
Whether the problem is commercial, legal, or technical, you can be confident that our engineers are capable of delivering problem-solving, and optimal solutions to deliver a healthy built environment.
From developing a concept design to on-site coordination, certification, and documentation, we will guide you every step of the way.
Call us now to schedule an engineering design consultation with our team.
What we've done recently
SEED Engineers have completed a diverse range of building projects for various sectors. If you need sustainable and eco-friendly design solutions for your next project, give us a call and we would be happy to discuss your needs.
WHAT WE DO
As a design consultant, our goal is to provide sustainable and practical solutions to building projects across Australia and the Asia-Pacific Region.
HOW WE DO IT
Our dedicated team of engineers provides research-based consultancy, full design capabilities, and building services upgrades for all types of building projects.
OUR RECENT PROJECTS
Browse through our portfolio to see the work we did, the challenges we faced, and the solutions we provided to meet our client's requirements.
The relationship between body performance and environment design
Many designers appreciate that thermal comfort has a significant impact on productivity but they are rarely taught why that is the case. This paper sets out the (often under-appreciated) extent to which body performance is affected by blood flow which in turn is affected by the immediate thermal & air quality environment.
READ MORE
What problems do you regularly face in building services that we can have a crack at?
Over the last 10 years, the practice of crazy focus on a problem for a solid day with no distractions has resulted in the following innovations:
How to certify vent-less kitchen equipment in Australia. This has resulted in over 4000 installations across Australia and over ...
READ MORE
Why stink stinks?
Many designers (& council officials) appreciate the effects of commercial kitchen exhaust and the odorous discharge that occurs. What is sometimes misunderstood is that odour complaints can still occur with code-compliant systems and prosecutions can still occur. What this paper sets out is how SEED derived our data-based understanding of kitchen odour, and how we have applied that understanding to a variety of projects over the years.
READ MORE
Who's Who in the ZooWelcome to the "Who's Who in the Zoo" construction podcast. My name is Rob Lord; a building design consultant. I fervently believe we design & build better when we have empathy with other stakeholders in the process - the architects, the engineers,...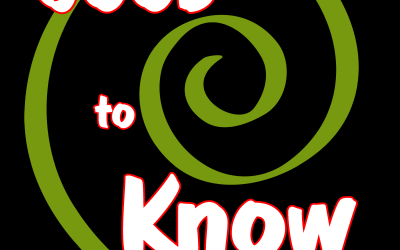 Good to Know Balancing the needs of Mould Control, Virus transmission & Climate ChangeBrad Prezant is a public health scientist, a certified health hygienist with experience in public health issues, and works primarily as a consultant, doing university-based research...